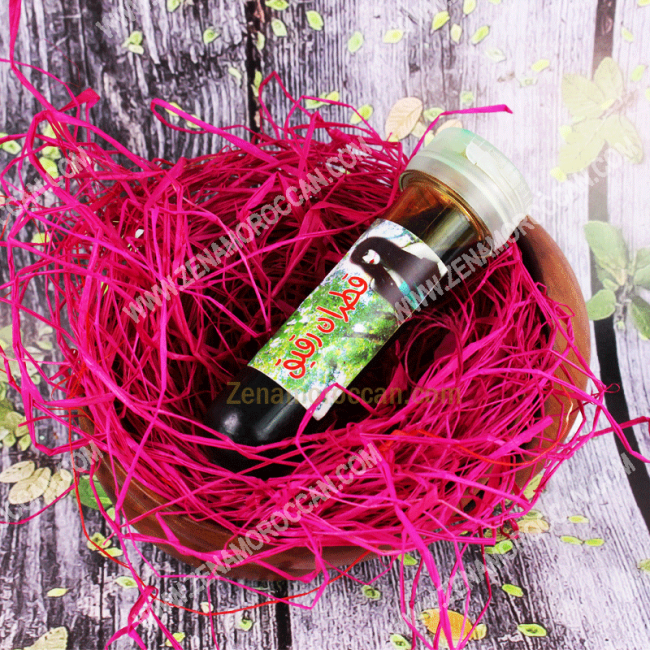 Tar oil for hair
Moroccan tar oil is extracted from the wood of trees. It is a mixture of organic liquids that contain a high viscosity. This is is a very black liquid that has a strong shine and a pungent strong smell which is used for hair care.
Benefits of tar oil for hair
Enhances the visibility of black hair color and increase the dark color of hair

Treats itching on the scalp caused by fungi as tar oil is an antiseptic and killer of bacteria and germs

Prevents hair loss

Removes the annoying dandruff

Accelerates the hair growth and lengthen it in a short time

Increases the density of hair

Nourishes and strengthens hair follicles

Treats pimples that appear in the scalp

Treats eczema that appears in the scalp

Helps scalp get rid of lice
Tar oil blends for hair
1. Mix a quantity of tar oil "as required" with a quantity of olive oil "for beauty" or with any other types of oil and keep the mixture for two hours. Then wash the hair with this mixture and wash again with shampoo to give you a shiny attractive hair
2. Put an amount of ground black bean with the right amount of tar oil and a quantity of olive oil, and then massage the scalp and leave it for two hours, this mixture nourishes hair and strengthens its follicles and grows it faster.
3. Mix a tablespoon of castor oil with a tablespoon of tar oil and heated them in a container until it becomes lukewarm then paint the scalp and leave it for two hours and then wash the hair. This mixture works to get rid of damage on the scalp and clear it.
Note:
The package size is 45 ml
* Buy now and you will get a gift from the Zena Store.
* The product + gift will arrive at your door.