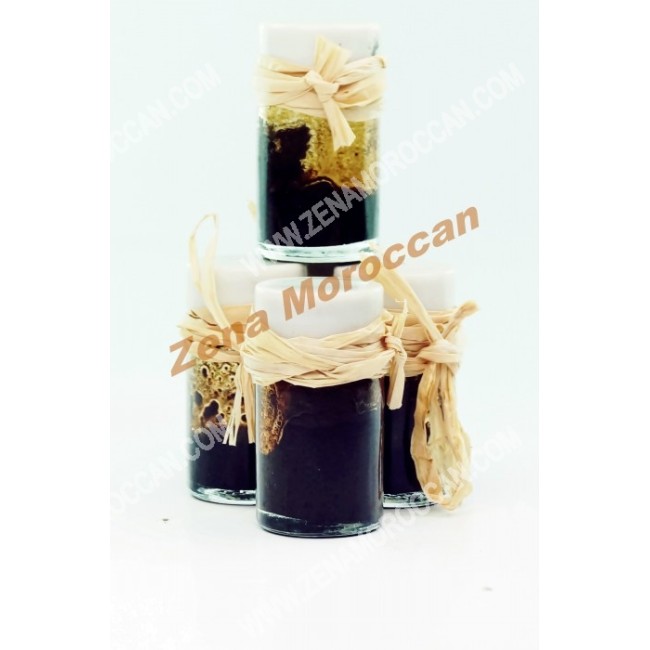 Moroccan kohl with natural herbs
It is used by women in the deserts of the Kingdom of Morocco, and the scholar Ibn al-Qayyim talked about it in his book Zad al-Ma'ad in the guidance of the best of servants, which is the stone of antimony.
The benefits of Moroccan kohl
Moroccan kohl treats eyelashes hair loss and drooping eyelids
Moroccan kohl with natural herbal extracts strengthens the eye, tightens its nerves and maintains its health
It has many other benefits
How to use Moroccan kohl
Moroccan kohl from Zina for Moroccan beauty products is easy to use and it is preferable to use it as a kohl.
Note
Package size 15 grams

Buy now and you will get a gift with your order provided by Zena Store.

The product and gift will be delivered right to your door.