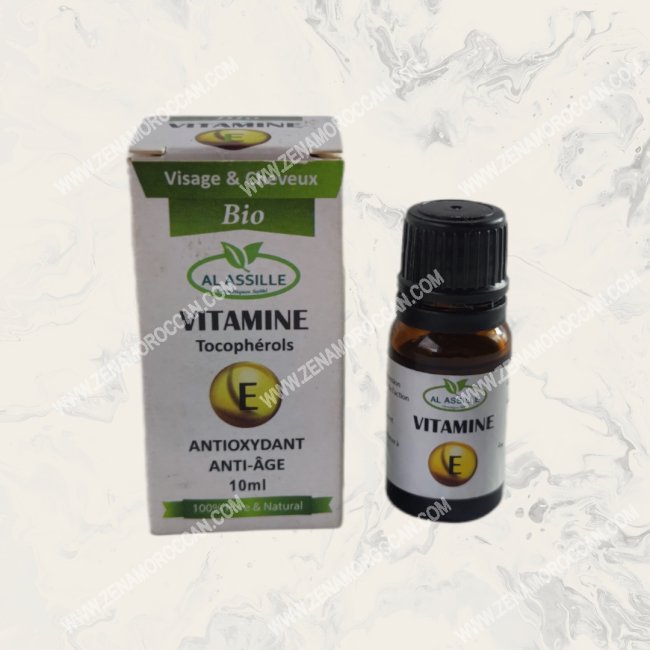 Vitamin E for hair and skin
Vitamin E for hair and skin
Vitamin E is one of the most important essential nutrients to maintain the health of the organs and tissues of the body and hair, limited studies have shown that vitamin E has many and varied benefits for hair, and these are the most important studies have shown that the regular use of vitamin E helps to re-grow hair in people with hair loss, as it Able to protect the scalp from harmful free radicals.
Vitamin E benefits for hair
It promotes hair growth. It is a stimulant that strengthens capillaries, which improves blood circulation in the scalp.

Vitamin E promotes healthy hair growth.

It reduces the signs of aging that may appear on the skin, wrinkles and hair, such as graying.

It makes you get shiny hair and increases its vitality and appearance in a soft and smooth way, and it also gives it more luster and luster.

Rebalance scalp oils.

Improving blood circulation in the scalp.
Vitamin E benefits for skin
Moisturizes the skin. Vitamin E is found in many moisturizers, and the oil can be used as a moisturizer to prevent or treat dry, flaky skin.

Vitamin E works to heal wounds on the face.

Vitamin E helps reduce itchy skin and relieve eczema.

Vitamin E treats hyperpigmentation and eliminates dark spots.

Vitamin E treats acne scars on the face.

Vitamin E prevents sunburn.
Note
Size 10 ml.

Buy now and you will get a gift with your order provided by Zina Store.

The product and gift will be delivered right to your door.