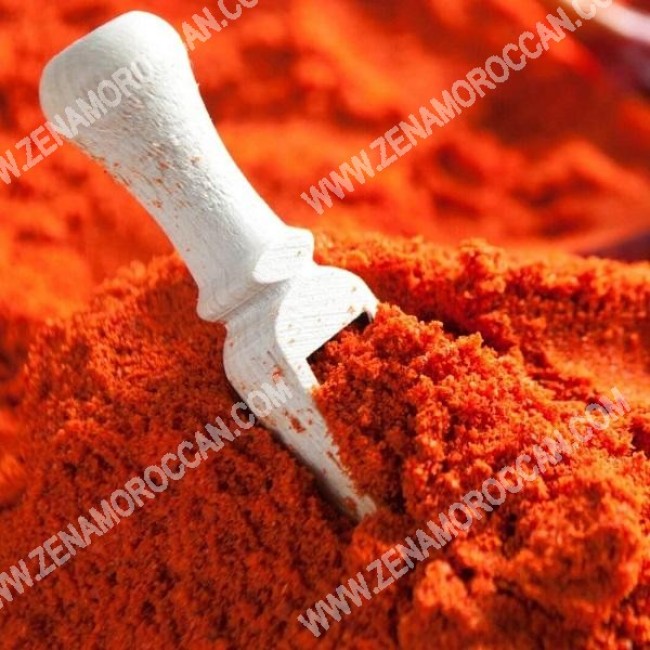 Paprika Powder
Paprika powder is one of the most important spices and is one of the secrets of the delight of different food dishes. But many people are unaware of its aesthetic benefits, especially for skin, because it contains antioxidants, vitamins, and nutrients that are important in maintaining the health of the skin.
Benefits of paprika powder
Reduces the signs of aging

Prevent of freckles and dark spots

Helps improve skin health

Prevents skin stains and pigmentation

Lighten and soften skin tone

It helps get rid of bacteria and germs stuck in the pores

Stimulates the skin tissue to regenerate and restore its damage
How to use paprika powder
Mask honey and paprika
One of the best natural mask that works to lighten and soften skin tone, because paprika contains vitamin C, which is concerned with lightening the skin, along with another group of vitamins. As for honey, it is a natural antiseptic that helps get rid of bacteria and germs suspended in the pores.
Mix two tablespoons of paprika with two tablespoons of white honey then spread the mixture on clean skin and leave for 35 minutes before rinsing with lukewarm water.
For better results, it is advised to repeat this mask 3 times a week.
Mask avocado and paprika
It reduces the appearance of wrinkles because it contains vitamin E and antioxidants, in addition to beta-carotene, which is a natural source rich in vitamin A necessary in order to stimulate the skin tissue to regenerate and restore its damage.
Mash a half bean of avocado, then mix it with a one and half spoon of paprika powder and a spoon of white honey for a mixture of firm consistency. Wipe the skin well with cotton dampened in rose water, then spread out the mask and leave 40 minutes before rinsing with cold water.
After washing the skin, distribute a tablespoon of yogurt to calm it down. Leave it for 15 minutes, then wash it again with cold water.
Note :
Buy now and you will get a gift from the

Zena Store

.

The product and gift will arrive at your door.