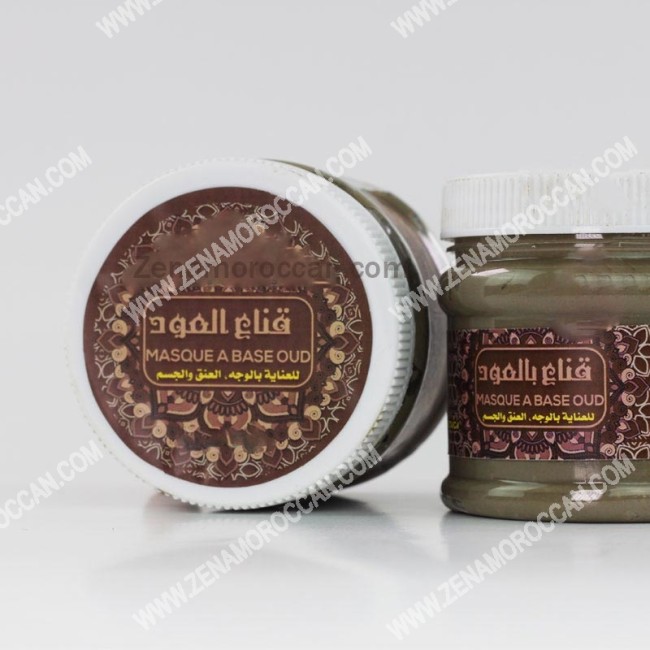 Agarwood, also known as Oud, has evolved from merely scenting our meals to a beauty product. Its strong competition with other beauty products is due to its numerous skin benefits. Because we care about your beauty, we present you with our Agarwood Face Mask, formulated with rosewater and a blend of natural oils for the health and beauty of your face.
Key Benefits of the Agarwood Face Mask

:
The Agarwood Face Mask smoothens and purifies the skin while nourishing and hydrating it wonderfully

.

It helps increase the levels of collagen in the skin, thereby aiding in maintaining its youthfulness and delaying the signs of aging

.

It stimulates blood circulation in the face, leading to healthier and more radiant skin

.

Agarwood Face Mask acts as a disinfectant for wounds, killing bacteria and germs on the skin

.
How to Use the Agarwood Face Mask
:
Apply the mask on the face, neck, or body for about 15 minutes, then rinse with water.
Note
:
The package size is 200 grams

.

Buy now and you will receive a gift with your order from Zeina Store.

The product and the gift will be delivered to your doorstep

.