Sidebar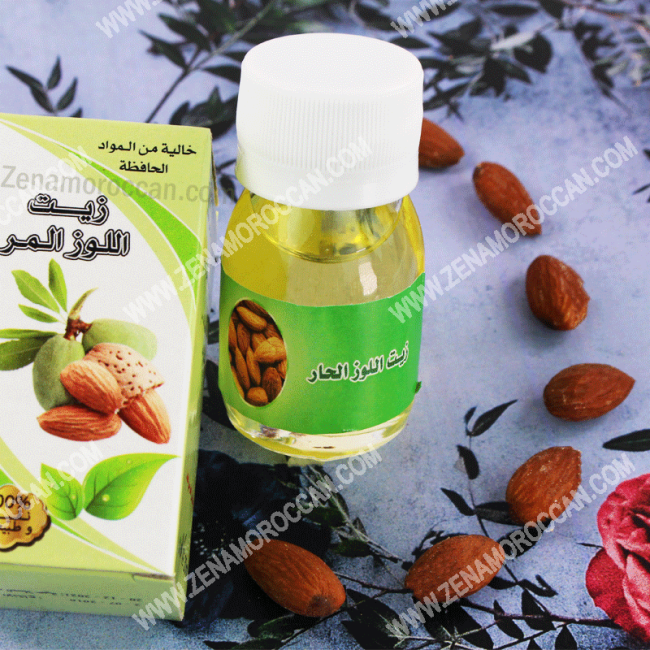 Bitter almond oil
It is one of the best oils for skin, body, and hair. Bitter almond oil is used in the preparation of many cosmetics and skincare compounds because of its enormous benefits to the skin and its role in delaying the appearance of age signs on the skin.
Benefits of bitter almond oil
Relieves skin from blackheads
Bitter almond oil combats various types of germs, microbes, viruses, and fungi
Bitter almond oil is used as a sedative for infections of the face as a result of acne
Maintains skin softness
Strengthens hair and protects it from breakage
Gives hair shine & softness
Note:
The package size is 30 ml
* Buy now and you will get a gift from the Zena Store.
* The product + gift will arrive at your door.