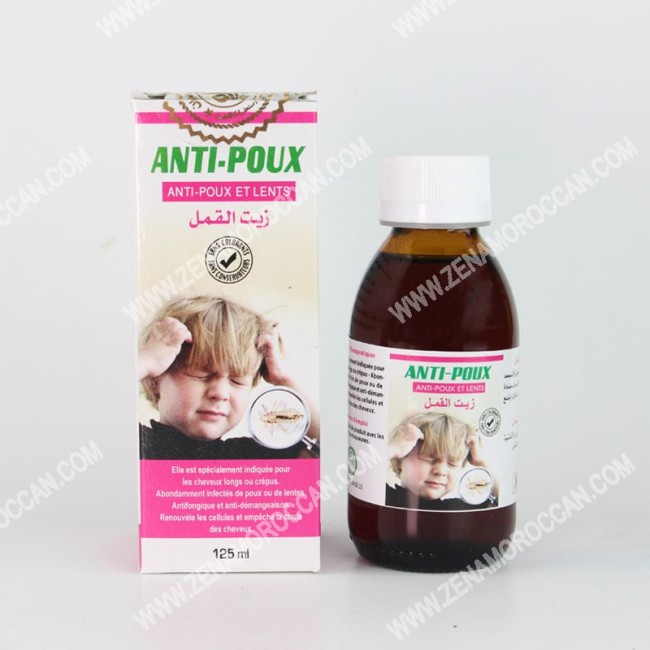 Moroccan lice oil
Lice oil is an effective way to eliminate lice and nits that can infect all types of hair, especially long or curly hair.
Eliminate lice nits in the hair.

Antifungal and antipruritic.

Rejuvenate cells and prevent hair loss.
You should rub the hair and scalp with lice oil for 10 minutes, and leave it for 2 to 3 hours. After that, the hair should be combed with a thin comb, then wash the hair with warm water.
In the case of severe lice infestation, use lice oil in the evening and wash the hair the next morning.
This process must be repeated daily until the lice are completely eradicated. And repeat after a week if there is still a trace of lice and nits.
Note
Pack size 125ml

Lice oil should be avoided in contact with the eyes and mucous membranes.

If you do not like the result, you can get the refund

More than 10,000 customers around the world trust Zina Store

Quick and simple return process in case the product does not meet specifications

Buy now and you will get a gift presented by Zina Store.

The product and gift will be delivered right to your door.