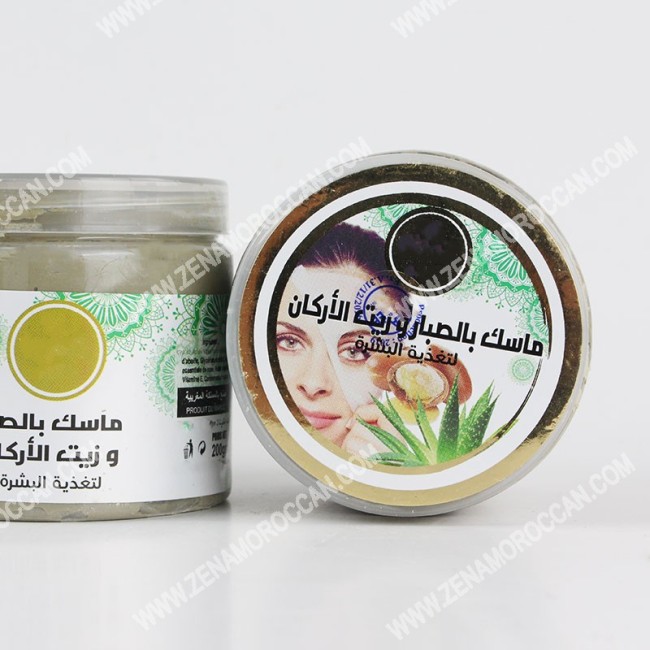 mask with aloe vera and argan oil
Mask with aloe vera and argan oil
The price of this natural mask is that it combines the advantages of aloe vera known for its many special benefits on the skin, as well as the famous Moroccan argan oil. The Aloe Vera and Argan oil mask has been carefully prepared in a completely natural way to nourish your skin and give it the home and freshness it deserves.
Gives the skin attractive moisture and softness

It nourishes the skin from the inside and gives it a wonderful shine

Cleanses the skin and gives it a healthy look

Rejuvenates skin cells

Prevents wrinkles and signs of aging
How to use a mask with aloe vera and argan oil
The mask is placed on the skin for 15 minutes, then rinsed off the lukewarm skin.
Note
Pack size 200 grams

And it arrives to you from the accessories store.

The product and the gift will be delivered to your door.