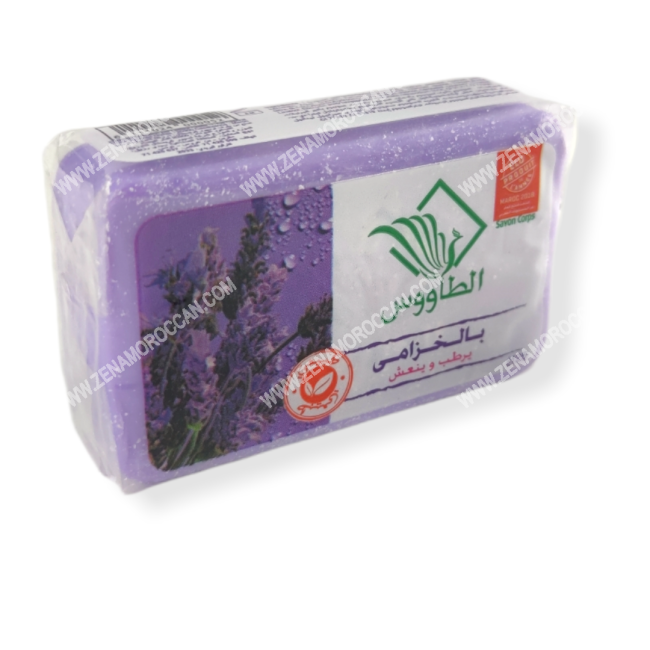 L

avender Peacock Soap
Lavender is an essential component in natural skin mixtures due to its properties suitable for solving skin problems and its wonderful aroma that distinguishes lavender from other plants. This beautiful purple plant has powerful benefits. From fighting headaches and relieving stress to treating acne and treating sunburn.
Benefits of lavender peacock soap
Helps treat acne.

Heals sunburn.

Acts as a disinfectant.

Reduces facial wrinkles.

Dark spots treatment.

Remove pimples and blackheads on the face.

Give your body a super clean while continuing to use.
How to use lavender peacock soap
Use for normal showering and is suitable for all skin types.
Note
The size of the peacock soap with lavender is 125 gm.

Buy now and you will get a gift with your order provided by Zina Store.

The product and gift will be delivered right to your door

.