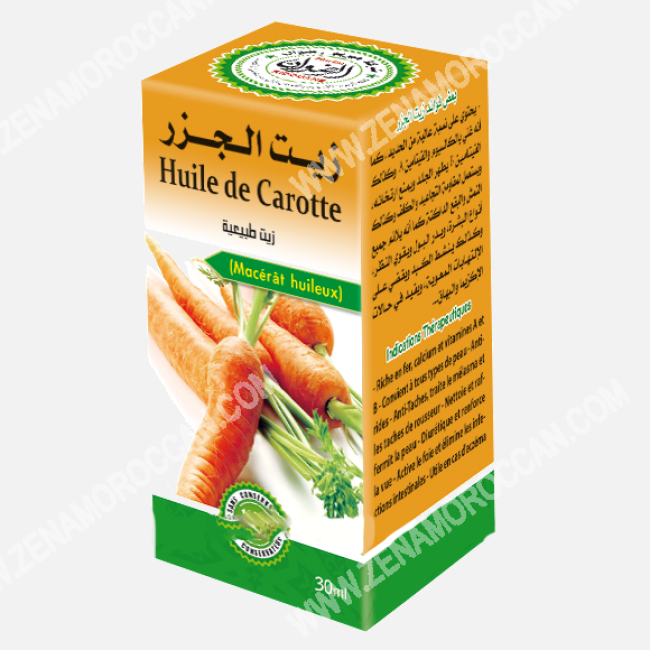 Carrot oil
Carrot oil has been used as one of the popular oils for hundreds of years and is a powerful anti-fungal, with many benefits for the skin and face.
Benefits of carrot oil for hair
It prevents hair loss, increases hair density, and gives shine and smoothness to the hair.
It increases hair length in a short period of time.
benefits of carrot oil for skin
It filters the skin and purifies it from impurities and treats wrinkles.

It protects the skin from the sun's rays.

Works to renew and build skin cells Beneficial for all types of dry, oily and normal skin.
How to use carrot oil for hair
Massaging the scalp in a circular motion with carrot oil as an oil bath is done on a daily basis.
How to use carrot oil for skin
Mix two tablespoons of yogurt into one beaten egg, then add a tablespoon of olive oil and a group of drops of carrot oil, then put the mixture on the skin for twenty minutes, then wash the mixture with lukewarm water.
Note
Pack size 30 ml.

Buy now and you will get a gift from Zina Store.

The product and gift will be delivered right to your door.