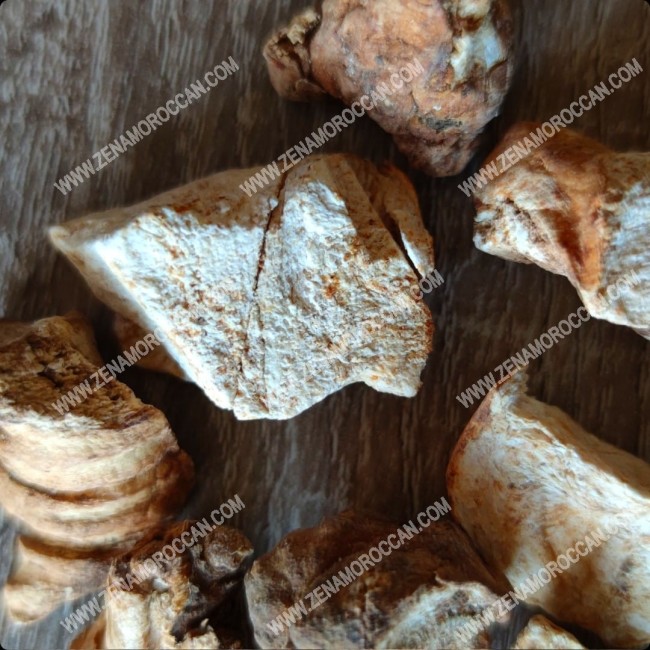 Bakboka herb for weight gain
Bakboka herb for weight gain
The bakbouka herb is one of the famous herbs in the country of Morocco, and Moroccans call it the "Skoda herb", which has many benefits. If you suffer from the thinness of any particular area of ​​your body, just eat this herb, or make it as a cream for the area you want to fatten.
Benefits of Bakboka herb for weight gain
The bakbouka herb has an effective role in getting rid of extreme thinness, and it helps to gain weight significantly.

Its effect is very excellent for increasing body weight.

Breast and buttock augmentation naturally.

Increase the size of any thin area of ​​the body.

It works to enlarge and puff the cheeks (or any other area of ​​the body) effectively and immediately.

Moisturizes the body and makes it soft.

It has no harm or side effects due to its natural components, being a desert herb from southern Morocco that does not contain any chemicals or harmful substances.
How to use bakboka herb for weight gain
Bring a tablespoon of ground sweet bakbouka herb, mix with it a teaspoon of soybean and a tablespoon of fenugreek. Paint the area you want to enlarge and massage the mixture for a quarter of an hour, then leave the mixture and wash it in the morning. Use this recipe intermittently and you will notice that the difference is large and very clear in increasing your body weight.
Another way to use the bakboka herb for weight gain
Take a tablespoon of ground bakbouka with a tablespoon of fine sugar and a cup of soya milk. Mix all these ingredients together in a large cup, then drink a cup in the morning and a cup in the evening after eating.
Note
Buy now and you will get a gift with your order provided by Zina Store.

The product and the gift will be delivered to your door.