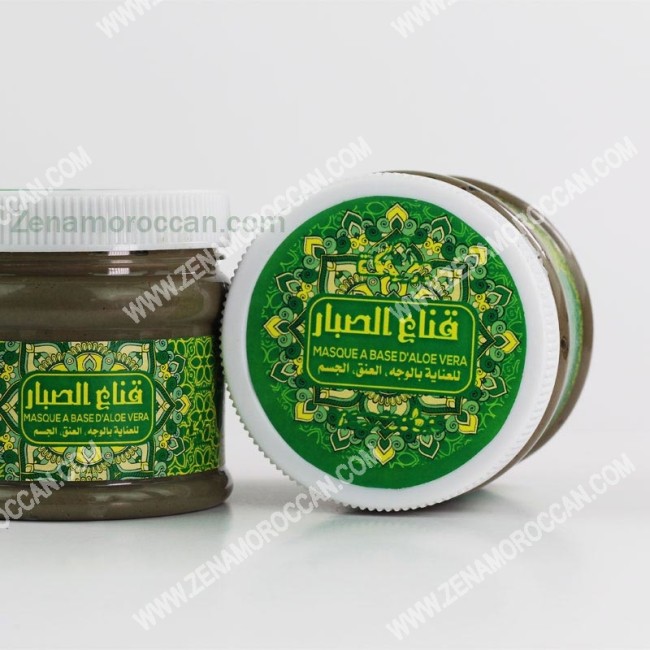 Cactus mask for face, neck and body care
Cactus or so-called aloe vera plant is one of the most highly reputable plants in the cosmetic domain.
It is used by experts in many cosmetic products and treatments because of its benefits on skin and hair.
Aloe vera is used as a natural mask for the face, neck, and body.
The aloe vera extracted from cactus works to soften the skin and treat pain and inflammation.

It re-moisture the skin and activate the living cells and get rid of the dead.

The cactus mask treats the aging marks, boost the production of new skin cells and increases skin elasticity.

The cactus mask has great antiseptic properties that help fight microbes that are the main cause of acne.

The cactus mask helps to unify skin tone and eliminate spots on the skin.

The cactus mask moisturizes the skin.
How to use
Put the mask on face or body for 15 minutes, and then wash it with rose water.

Use 3 times a week.
Note :
Pack size 300 gr




Buy now and you will get a gift from the Zina Store.

The product and gift will arrive at your door

.