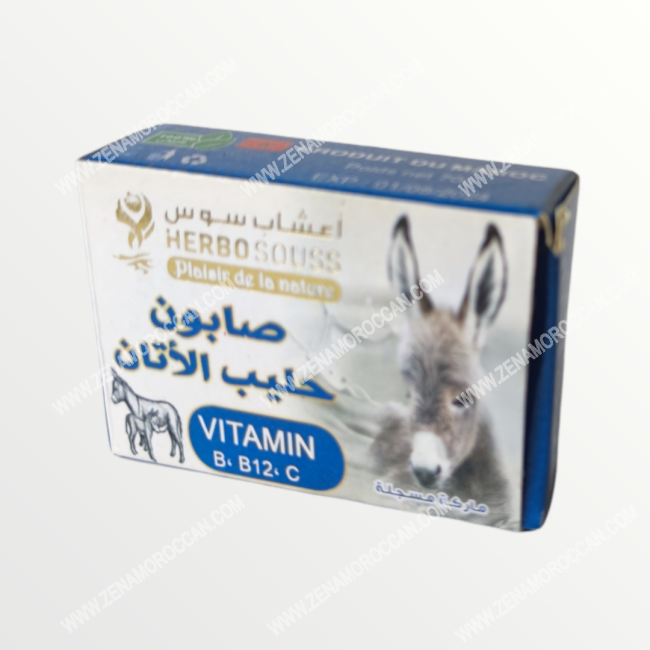 Natural soap with donkey's milk
Natural soap with donkey's milk
The Natural soap with donkey's milk contributes to balancing the degree of moisture in the skin, and removing the effects of spots, acne and wrinkles, because it contains "proteins and mineral elements, which are very important for the skin."
Benefits of natural soap with donkey's milk
A powerful tonic capable of rejuvenating the skin.

Moisturizing and softening the skin, maintaining the balance of oils.

It reduces skin irritation because it contains vitamin A.

It repairs and maintains damaged skin tissue.

Removes wrinkles and prevents their appearance.

Anti-aging. It acts as an antidote that protects against the risk of permanent bacterial infection.

It is an ideal treatment for eczema, neurodermatitis, or psoriasis.

Ideal for use by those with sensitive skin and chemicals.

It works as a natural cleanser for the skin, as it removes all the dirt, dead cells, and removes black and white heads.

It exfoliates dead skin cells.

It works to close open pores on the face.

Lightening the skin that has become brown from the impact of the sun. Treating the effects of chickenpox..
How to use natural soap with donkey's milk
For facial skin, we wash the face with donkey's milk soap, in the morning and evening, to get rid of the accumulation of dirt and excess fat. For dry skin, we wash the face once a day.
Note :
Soap size is 70 grams




Buy now and you will get a gift with your order provided by Zina Store.

The product and the gift will be delivered to your

doo

r