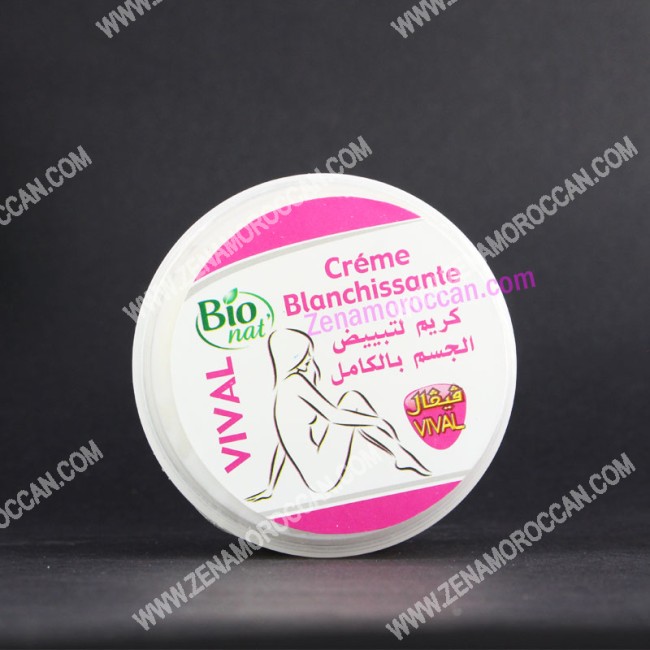 Lightening cream and bleaching sensitive areas
Lightening and whitening sensitive areas cream is a 100% natural Moroccan cream, used to lighten and whiten dark areas, and is used to whiten sensitive areas, and it is completely safe and free of cortisone and harmful substances for the skin, many Moroccan women use it to lighten sensitive and dark areas, and indeed it has a great and effective role In lightening sensitive areas of the body, and that very quickly.
It is used to lighten and whiten sensitive areas

Works to whiten and lighten the underarm area

Very wonderful for lightening and whitening the armpits

It is also used to lighten the body

Lightening dark areas of the body

Lightening whitening sensitive areas for pregnant women

Whitening and lightening sensitive areas very quickly

Restores the skin's vitality and radiance

Removes blackness from the face, neck, hands and legs
After taking a shower, the body becomes nice and the skin has open pores to some extent. A suitable amount of lightening and whitening cream is placed on the areas to be lightened, and massaged until it is well absorbed by the skin.
Note
The cream is used to lighten and whiten sensitive areas of the body twice a day to give amazing results

Pack size 150g

Buy now and you will get a gift with your order provided by Zeina Store.

The product and gift will be delivered right to your door.