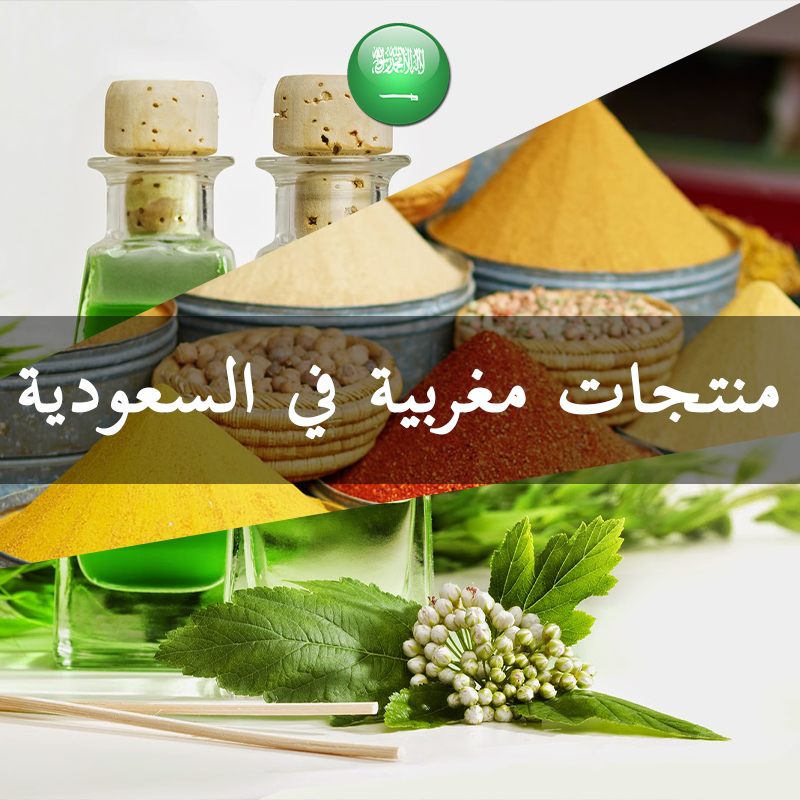 Created Date: 23 Jan
Moroccan products in Saudi Arabia


The Kingdom of Morocco abounds with many distinctive products in various fields, but Moroccan beauty products remain the most famous, as they have a special place. And Moroccan beauty products derived their position from the excellence of Moroccan skin and body care methods and recipes and their superiority over their counterparts in the world of beauty. Morocco is known for its diverse and multiple natural resources, which makes it a rich treasury of local products inherited from generation to generation: herbal soap and Moroccan loofah, as well as honey and distilled rose water, without forgetting the wonderful-tasting argan oil.
What is the importance of Moroccan cosmetic products in Saudi Arabia
Many Moroccan beauty products are already widespread in the Saudi market, and from their abundance there are many types that are not known to everyone, and therefore we have chosen the best Moroccan products available in Saudi Arabia, between creams, mud and oils. The Moroccan product is always at the forefront of choosing the shopper desiring natural beauty. Distinctive, but the important thing is that it is actually Moroccan and not imitation. These Moroccan products in Saudi Arabia are used in the rituals of the Moroccan bath, henna, rose water, black soap and loofah. Don't forget to take one of these Moroccan treasures with you in your luggage.
Morocco is famous for its hammams where you can enjoy all its benefits in a relaxing environment that combines sauna and spa. The whole process is so invigorating, it allows you to feel more refreshed than ever.
Some of the natural Moroccan products known in Saudi Arabia, including
It is extracted from the distillation of pure, fresh roses. It has not been used since ancient times as an essential ingredient in natural cosmetic mixtures for the skin, as it is known for its natural therapeutic properties because it is antibacterial and anti-inflammatory. The finest types are made in a castle located in the southeast of the country, where a festival of roses is held.
Rose water is useful in calming and purifying the facial skin, whether it is used alone, or mixed with other ingredients to make natural masks with the aim of moisturizing, whitening, or removing stains and impurities, and also to protect the skin from sunlight. Or treat it from the damage of its rays, as it fights the appearance of wrinkles on the face. All of these are benefits of rose water
A red powder made from pomegranate peel and ground anemone flowers. Aker al-Fassi, which is known in the Arab world as "deer's blood", has the tremendous ability to clear the skin, remove melasma (dark spots on the skin) and cleanse the face, as it is free of chemicals.
The original deer blood is distinguished by its high levels of antioxidants and vitamin C. And its use is for the purpose of coloring the lips or hair, or in mixtures of natural masks (masks) to nourish the facial skin.
The Kingdom is characterized by the use of distinctive henna recipes to lighten the skin and face, as its use is not limited to decorating the body with the most beautiful drawings during happy occasions.
Within Moroccan beauty centers, henna is used in many natural mixtures to whiten the body and obtain clear skin with a uniform color.
Moroccan henna is also used for hair, as it is rich in benefits, primarily its ability to nourish and strengthen it. It also moisturizes the scalp and helps get rid of dandruff and infections, as well as its ability to cover white hair and color it.
Moroccans added a new dimension to henna by using it for the face, but not for decoration, of course, but by preparing it with other natural Moroccan products and putting it as a mask to give freshness and radiance.
One of the most important benefits of henna for the face is to treat infections, nourish the skin and give it freshness and luster, as well as using it as a natural blush for the cheeks.
Natural soap free of chemicals, extracted from olive oil, to become a natural black paste rich in vitamin. It is produced in a traditional way to this day, and it has undergone some modifications, such as adding other natural ingredients to enrich it more.
Moroccan "baladi soap" is famous for its great benefit in removing dead cells from the skin, lightening the skin and stimulating blood circulation. It also helps to get rid of muscle fatigue if used during the bath as a substance for body massage. And according to what was published by the "Health Line Medical" magazine, Moroccan black soap is rich in antibacterial substances, and it is suitable for all skin types. Although it is extracted from olives, it will not make your skin oily. It may help reduce skin hyperpigmentation if used properly, and its most important feature is that it is anti-fungal.
Moroccan natural beauty products were distinguished by many other benefits, and Moroccan women were able to provide all the cosmetic necessities for women that Saudi women flocked to, until they were able to invade the market and spread the number of demand for them, as you find every time and condition of dry skin, removal of facial impurities, and other things that women care about not in Saudi Arabia Only, but in all countries of the world, natural Moroccan products are acquired by Saudi women in order to make an integrated Moroccan bath inside their homes without going to expensive beauty centers that do not offer natural or imported products from Morocco. Moisturizing the skin and feeling its softness, which makes the woman feel energetic and energetic, and restore her femininity, self-confidence, and the beauty of her body and hair.
Therefore, we present to you, Madam, the Zina website, to discover the best natural Moroccan cosmetic products, as well as to provide an explanation about what suits each skin and each body according to its nature. devoid of any imitation