How to Buy
How to buy from Zena store
Dear, please follow the steps (shown on the picture and described below) when you purchase products on Zena store for Moroccan and natural beauty products:
• On product page: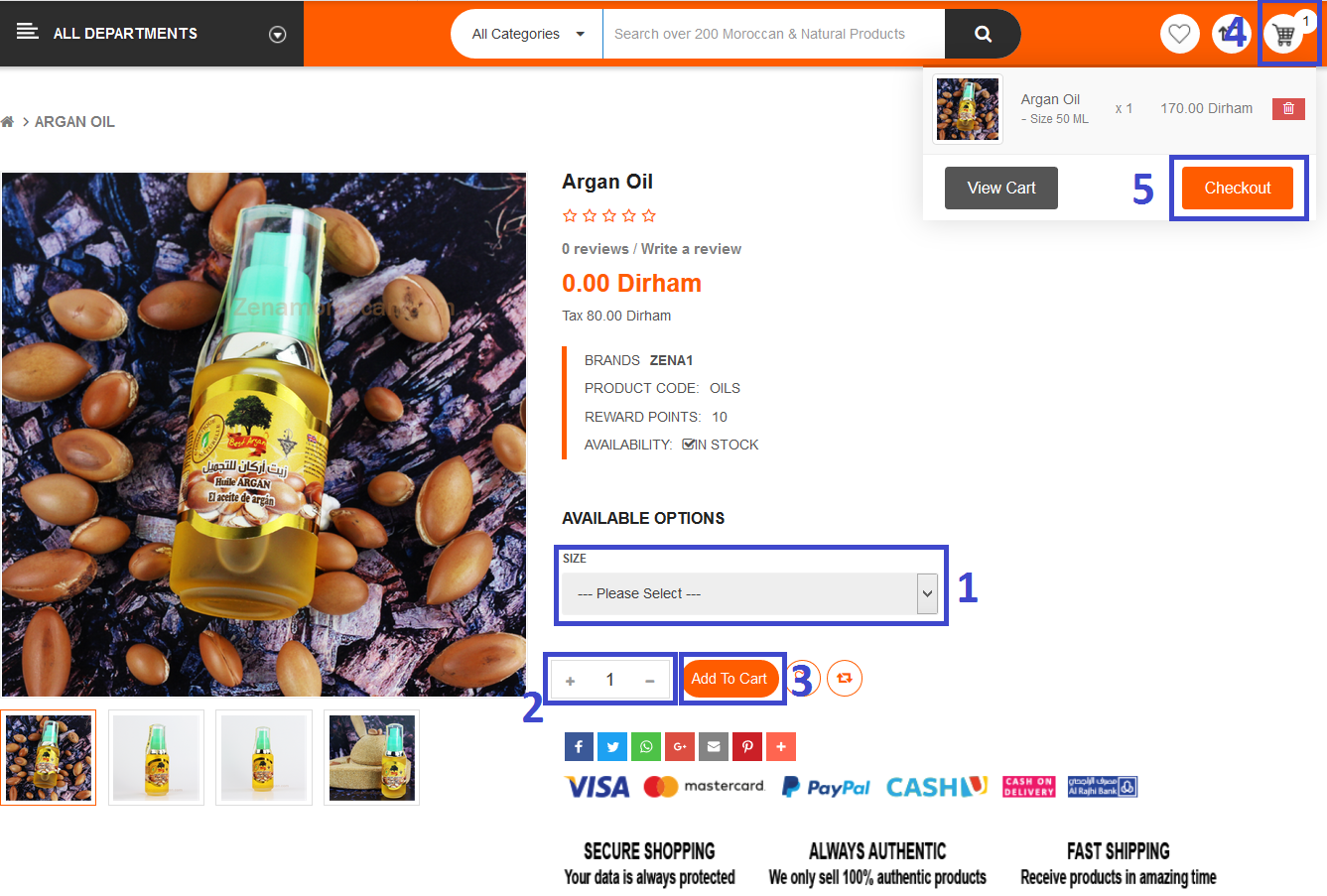 1. Choose product size.
2. Choose the quantity of product.
3. Click on "Add to Cart" button.
Note: In the Cart icon, the number will increase depending on the number of products added. You can add different products before completing the purchase.
4. Click on the Cart icon.
5. Click on the "Checkout" button.
• After these operations, you will be redirected to the Checkout page: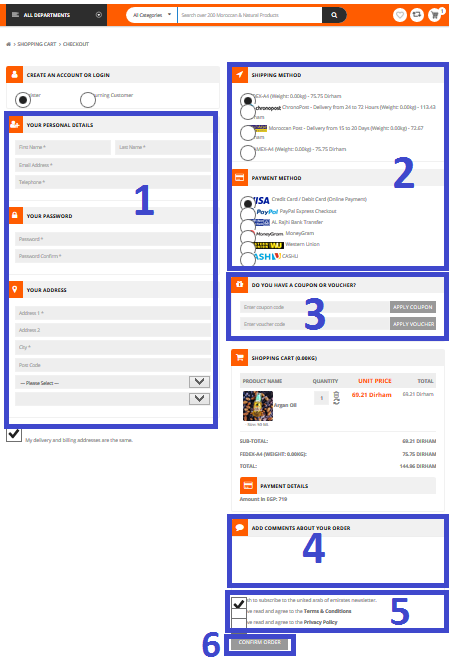 1. Enter your information on required fields.
2. Choose the shipping method and payment method showing up according to availability in your country.
3. If you have a discount coupon enter it. (If you do not have, ignore this step).
4. Please write your feedback before you finish the order.
5. Check that you agree to the terms of use and privacy after reading it.
6. Click on the "Confirm Order" button.