Moroccan Black soap for peeling with olive oil and rose oil
Black soap for peeling with olive oil and rose oil
Moroccan Black Soap for exfoliation with olive oil and rose oil or so-called Beldi soap is a natural soap originating from Morocco, traditionally made with olive oil after grinding olive It has been used in Moroccan baths for centuries.
Black Beldi soap with olive oil is free from any chemicals or fragrances.
With the benefits of olive oil rich in enzymes and vitamins, it is considered as a natural remedy that heals the skin from many problems. It moisturizes and tightens the skin; you will enjoy smooth and healthy skin.
The benefits of black soap for exfoliation with olive oil and rose oil
Black soap removes dead skin and dead cells and rejuvenates skin cells

Black soap uniforms skin tone and brighten dark areas

Black soap removes all impurities that close the skin pores

It makes the body perfectly ready to rub with Moroccan fiber

Removes all dirt to show skin clean and smooth

Black soap removes toxic fats from the body
How to use black soap for exfoliation with olive oil and rose oil
The bathroom in the house has to be well prepared and comfortable with closure of all egress to increase the steam capacity in order to open the pores of the skin, and sit in the bathroom for a period of 10: 15 minutes to warm the skin well and secretion of sweat and open the pores of the skin. Then the body has to be painted with Moroccan black soap for exfoliating, and then came the role of the Moroccan fiber. Preferably one helps you while using the Moroccan fiber to rub the entire body areas of the back, front, face, and neck "lightly on the face and neck" and you will see for yourself how much fat, dirt and dead skin that comes out of the body, then clean the body thoroughly bathing with hot water.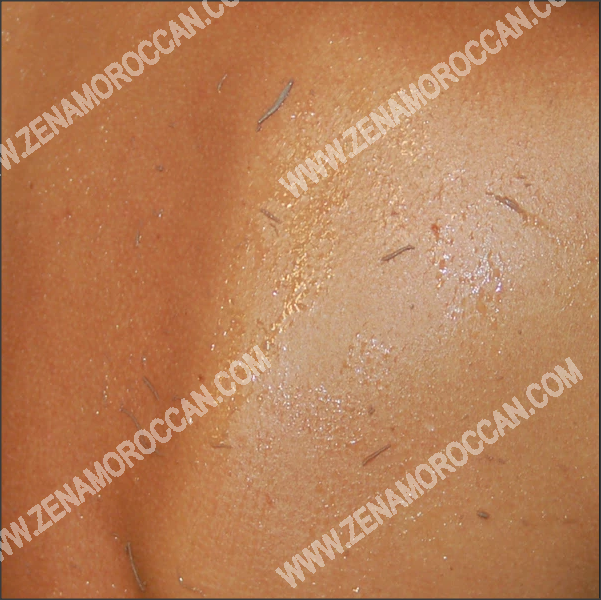 Note :
Avoid contacting the black soap with eyes and lip boundaries

Black soap does not have a specific smell

Exfoliating black soap is suitable for all skin types

After using the Moroccan Black Soap for exfoliation, and Moroccan fiber, and rinse the body completely, you can hydrate your body with drops of Moroccan argan oil

Buy now and you will get a gift from the Zena Store.

The product and gift will arrive at your door.