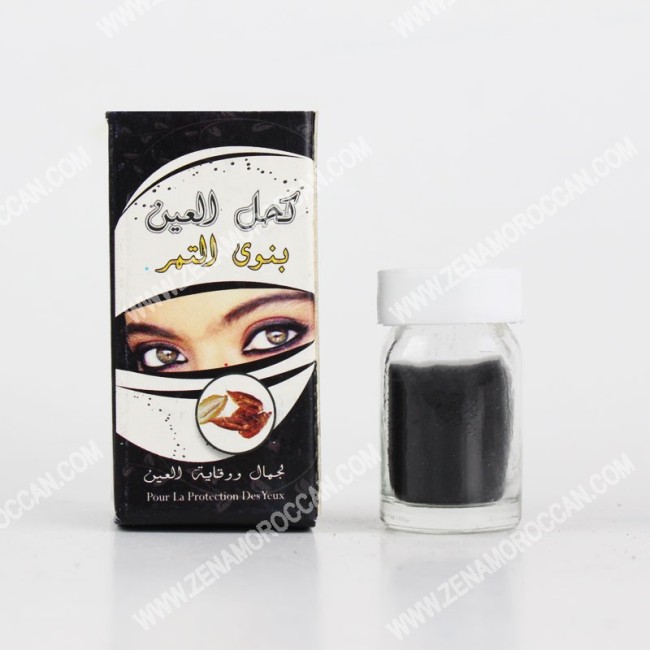 Date Seed Kohl Eyeliner for Enchanting Eyes
Date Seed Kohl Eyeliner
Kohl is a beauty product that women have adorned their eyes with since ancient times. One of the most famous types of kohl is the Date Seed Kohl. It's a natural kohl that Arabs have used due to the multitude of benefits it offers for eye health and lash thickness. It's made from safe and natural ingredients.
Benefits of Date Seed Kohl Eyeliner

:
It lengthens and thickens the eyelashes

.

It helps to densify the eyebrows, giving them a dark color

.

It gives the eye clear clarity

.

It maintains the moisture of the eye, making it appear wider

.
How to Use Date Seed Kohl Eyeliner

:
Mix the Date Seed Kohl Eyeliner with two drops of castor oil, then distribute it on your lashes and eyes using a mascara or eyeliner brush.
Note
:
The packaging size is 10 grams

.

Buy now and you will receive a gift with your order from Zena Store. The product and the gift will be delivered right to your doorstep

.