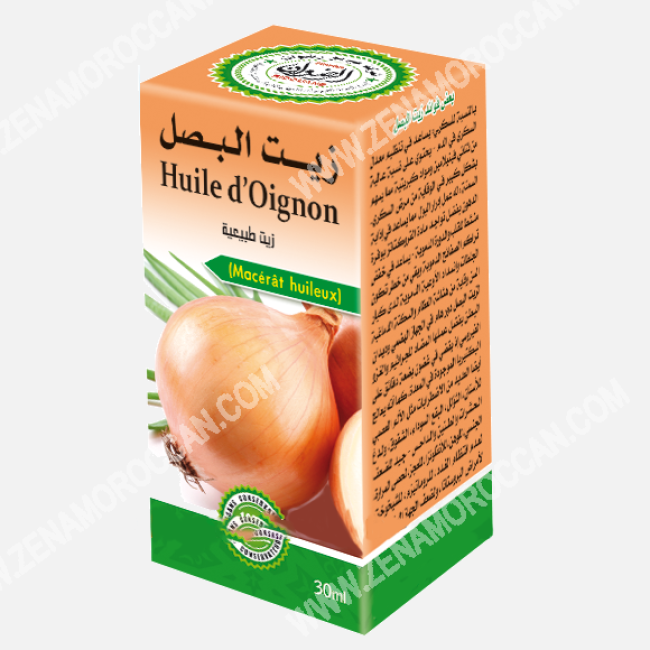 Onion Oil for Hair
Onion oil helps stimulate follicles to sprout strong new hair in the pores, protects existing hair from falling out and strengthens it. It is considered an excellent natural oil.
Benefits of Onion Oil for Hair
:
Helps thicken and strengthen hair

.

An ideal treatment for damaged hair

.

A conditioner and moisturizer for frizzy and dry hair

.

Works to repair weak hair and protects it from falling out and breaking

.

Nourishes hair follicles and strengthens them, making your hair more shiny and soft

.

Helps treat dandruff and is very suitable for dry hair

.

A treatment for scalp diseases

.
How to Use Moroccan Onion Oil for Hair

:
Massage the hair well with the appropriate amount of oil, and leave it on the hair for about half an hour. For better results, you can put a plastic cap on the hair, then wash the hair with shampoo and dry it. For the best results, apply the oil to the hair three times a week.
Note
:
Buy now and you will receive a gift from Zeina Store

.

The product and the gift will be delivered to your doorstep

.