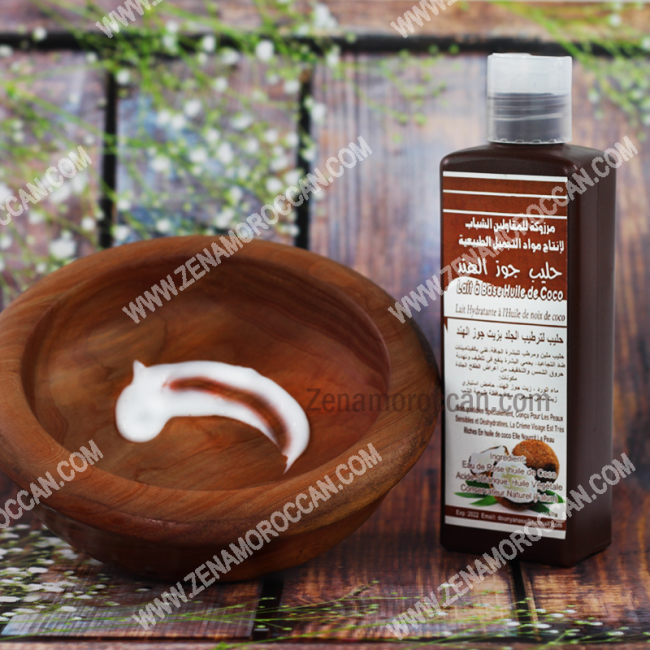 Oud Body Milk for Face and Body Care
This natural Moroccan body milk is a wonderful moisturizer and skin softener. It is used as a healing balm for sun effects and weather changes and keeps the body hydrated. Its calming effect due to the magical properties of original Oud makes it a breath corrective and promotes relaxation.
Benefits of Oud Body Milk for Body Care
:
Natural moisturizer and skin softener for the body

.

Nourishes the skin and protects it from drying out

.

Oud Body Milk ensures a soft and moisturized skin

.

Gives the body the natural and original fragrance of Oud

.

Ingredients of Oud Body Milk

:

Rose - Original Oud - Natural water - Fatty acid
How to use Oud Body Milk
:
Apply it to the body after taking a bath.
Note
:
The package size is 200 ml

.

Buy now and you will receive a gift with your order from Zeina Store.

The product and the gift will be delivered to your doorstep

.