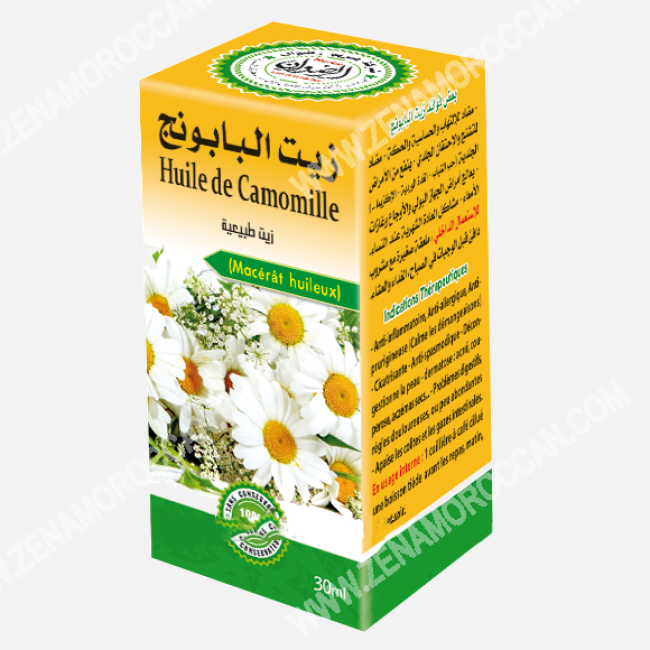 Chamomile oil
Chamomile is one of the important herbs that has many different uses and its oil contains many beneficial properties for health, hair and skin
Benefits of chamomile oil
Chamomile oil helps treat dandruff on the scalp, strengthens hair, moisturizes dry hair, and gets rid of hair insects (lice).
Benefits of chamomile oil
Helps reduce the appearance of wrinkles in the skin, get rid of acne and treat eczema.
How to use chamomile oil for hair
Paint the hair with chamomile oil an hour before taking a shower, then wash it with water and shampoo.
How to use chamomile oil for the skin
Mix chamomile oil with coconut oil and apply the mixture on the skin.
Note
Pack size 30 ml

Buy now and you will get a gift from Zina store

The product and gift will be delivered right to your door.